San Diego shines at night, whether you want to see a concert, take a sunset cruise, or dig into the dining scene. The options are endless. With an ideal climate, you can enjoy the following activities year-round, though in the summertime the city especially comes to life. Though the cooler months have their perks too, including fewer crowds.
Here are the best things to do in San Diego at night that you should not miss.
Balboa Park
The city's largest park is home to numerous museums, from art to science-based, and comes to life at night with its lampposts illuminating the way. Here are a few nighttime events that are worth noting at the following museums.
San Diego Natural History Museum (NAT)
Nat Talks are given by the museum on a wide variety of topics including the history, conservation, and scientific research of the natural world. Some recent talks have been Let's Talk About Sharks, and Climate Series: Rising Waters. Since the pandemic, these talks have been moved online and are $12 per ticket (with the option for a comped ticket).
Nat at Night (Fridays, summer) offers visitors the opportunity to experience the museum at night. All exhibits are open and admission is half-price after 4 pm. The museum is open until 10 pm. The best part is that the rooftop is open where you can enjoy cocktails, small bites, and a view of Balboa Park and the twinkling lights of the city beyond.
San Diego Model Railroad Museum
Ales N'Rails is an annual fundraiser this train-centric museum puts on during the holiday season (this year it is on December 17th). Taste a variety of beers while listening to a live band amid impressive model train exhibits that reflect historical American towns shaped by the U.S. railway systems. Guests are encouraged to wear their ugliest holiday sweaters. Pre-sale tickets are $35. Day-of tickets are $45.
San Diego Museum of Art
Culture & Cocktails is an event in the late summer that provides guests with an unforgettable night of signature drinks, live music, interactive experiences, and full access to the museum's galleries. Tickets are $65 for non-members, and $50 for members, and include tickets for two cocktails and appetizers. 21+ (ID required).
Old Globe Theatre
Commonly known as the Old Globe, this theater showcases a wide range of shows, from musicals and classical Shakespeare to first-run plays. Shows are also housed in two other venues on the property: the intimate Sheryl and Harvey White Theatre, and the outdoor Lowell Davies Festival Theatre. Come back during the day to get a tour of this historical venue that was built in 1935 for the California Pacific International Exposition and reflects the original Globe Theater in London.
Downtown San Diego
San Diego's downtown is always a solid option for nightlife, whether there are numerous restaurants, bars, and live entertainment venues. Here are the neighborhoods and best places that you should not miss.
Little Italy
Karl Strauss Brewing Company is a great place to have dinner or just pop in for a couple of their local beers made right here in San Diego. For an Italian meal, head to Ristorante Illando, a cozy Tuscan family-owned spot that serves homemade pasta, including the ever-popular lobster ravioli alongside an extensive wine list. Make sure to book a reservation ahead of time, since seats are limited. It's a bit hidden above Landini's Pizzeria, which is a neighborhood favorite spot to get pizza by the slice.
Afterward, make your way to Caffe Italia, which is open late and is a great place to get a delicious tiramisu and a strong espresso.
Petco Park
Located next to the water, the home of the San Diego Padres provides the perfect setting for an evening game. Any later game is prime time for sunset views, but August and September allow for an earlier sunset versus waiting until the end of the game. Some night games also have a firework show to enjoy at the end. Besides baseball games, Petco has concerts at night and has hosted music legends like Paul McCartney, Madonna, and the Rolling Stones.
Parking can be hard and pricey during games and taking a rideshare option or the Trolley is a great alternative to driving. If you do drive your best bet is the surrounding lots that are a bit cheaper than stadium parking and include the Convention Center lot (across from the stadium) and the 6th & K lot (across from the main gate).
Historic Gaslamp Quarter
One of the city's oldest neighborhoods, this area is filled with colorful history from when it was a sailor's port town with plenty of gambling halls and saloons. Now it is home to a high concentration of restaurants, bars, nightclubs, and live entertainment venues. The Balboa Theater is a restored 1924 movie theater and is a great option for nighttime entertainment if you want to see a play, concert, or comedy show. The San Diego Civic Theatre is another solid choice and is home to the San Diego Opera.
Located right outside of the Gaslamp Quarter, the House of Blues has live music paired with a Southern food dining experience. A little beyond that is the San Diego Symphony, where you catch evening performances in Copley Symphony Hall, as well as The Rady Shell at Jacobs Park, a stunning new waterfront venue.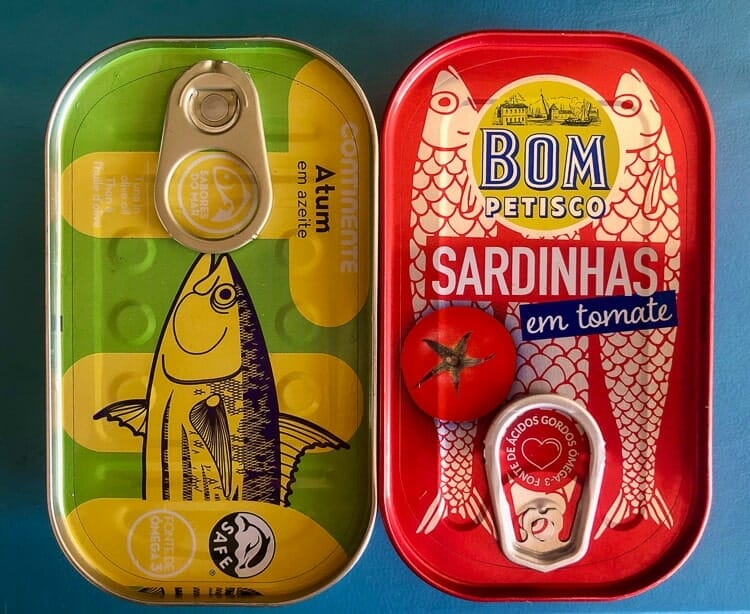 Seaport Village
This charming dining, shopping, and entertainment area on the waterfront is a great spot to walk around at night and take in the views of San Diego Bay. The San Pasqual Winery has affordable tastings of its local, small-batch wines, including a popular passionfruit version. Malibu Farm offers Bayview dining with its So-Cal-inspired farm-to-table dining.
Oslo Sardine Bar (which started out as a performance piece) has delicious offerings of canned fish while visitors can learn more about the local fishing industry through owner and artist Max Daily.
Open daily from 10 am – 9 pm.
San Diego Bay Cruises
For a memorable evening activity, a sunset cruise on San Diego Bay is hard to beat. The most popular cruises go around San Diego Bay, though there are some that circle around Mission Bay.
Flagship is a highly recommended company that does prime rib dinner cruises as well as weekend sunset cocktail cruises. Hornblower Cruises is also an excellent choice with its popular summertime Sights & Sips Sunset Cruise, every Friday and Saturday night which offers appetizers, live DJ entertainment, and spectacular views of San Diego Bay and Coronado Bridge. Both cruises depart from around Broadway Pier.
Make sure to book your cruise well in advance, especially during the summertime.
Around San Diego
San Diego Astronomy Association (SDAA)
Every first Friday of the month, SDAA holds Star Parties at Mission Trails Regional Park. The meeting spot is the day-use parking lot in Kumeyaay Lake Campground on the Santee side of the park. Set-up starts at dusk. Once it is dark, astronomers will help point out different stars, planets, and constellations, as well as teach guests basic astronomy. Other star parties are held at Balboa Park (west of the Ruben H. Fleet on The Prado), Dixon Lake, and Sycamore Canyon Open Space Preserve to name a few.
All events are free of charge.
Belmont Park
Built in 1925, this historical beachfront theme park is a perfect spot for a night of thrills, including the Big Dipper roller coaster (the park's original wooden coaster). There is Mission Beach, where you can stake out a spot for the sunset or if you prefer to be in motion, there is the Mission Beach Boardwalk that will take you along the waterfront.
Afterward, stop by Draft on the boardwalk for cold brews, delicious food, and views of the ocean from their outdoor patio. The games and attractions in Belmont Park are open until 11 pm (12 pm on Fridays and Saturdays), where you can play laser tag or ride the bumper cars late into the night.
The park has free admission, where you pay as you play for the games and attractions, as well as free parking in the surrounding lots.
South Bay Drive-In Theater
For a throwback activity, this drive-in theater is a good time any season with San Diego's ideal weather year-round. Audio is broadcasted through an FM transmitter radio in each car. This drive-in shows double features and current films. A snack bar (cash only) is available and outdoor food is allowed. Clean restrooms are also available.
Adults are $10 and kids are $1 (ages 5-9). Tickets are good for two movies showing on the same screen. Shows are earlier in the winter and later in the summer. There is also a swap meet here on Wednesdays, Saturdays, and Sundays, 6 am – 2 pm. Admission is $1 on Wednesdays and $.50 on weekends.
Mount Soledad
Mt. Soledad National Veterans Memorial and the adjacent park in La Jolla boast great views of surrounding neighborhoods and the ocean beyond at sunset. You'll recognize the memorial from its giant white cross that honors U.S. veterans from various wars.
There are plenty of areas to sit and watch the sun sink into the Pacific, whether you choose a spot on the grass (don't forget a picnic blanket), snag a bench, or sit on the memorial steps.
There's plenty of residential parking, especially on weekdays. Open until 10 pm daily.
Liberty Station
This popular shopping and dining area is housed in a spacious formal naval training center. Liberty Public Market is a food hall that has plenty of dinner options, offering everything from Hawaiian to BBQ, as well as a bar serving craft beer, rare wines, and specialty cocktails. Afterward, make your way toward San Diego Bay, where you can walk along the water and watch planes take off from the nearby airport.
Pacific Beach
For nightlife that tends to attract a more youthful crowd, Pacific Beach or P.B. as the locals call it is the place to go for a lively bar-hopping and nightclub scene. The area is located right next to the ocean and often feels like a giant beach party with bonfires glowing on the sand. A bit inland, Kate Sessions Park is known for its views of the city and the ocean beyond.
Ocean Beach
For a more laid-back night out, this community-driven neighborhood should definitely be on your list. Start out at Sunset Cliffs Natural Park, which is a scenic spot for watching the sun dip into the Pacific Ocean amid dramatic coastal bluffs. Afterward, head out to the local brewery scene that is just a few blocks from the beach. Kilowatt Brewery and Ocean Beach Brewery are both solid starting points.
Brewery Tour
One of the best ways to experience San Diego's breweries is through a tour. Brewery Tours of San Diego gives tours both during the day and at night. There are daily tours with convenient pick-up/drop-off locations in Downtown and the Old Town Transit Center, where there is plenty of access to public transportation. Evening tours pick up around 4 pm and drop off at around 7 pm. Three brewery stops are included in your tour, along with transportation, and small bites to eat.
San Diego Zoo
The famous San Diego Zoo is a popular spot to go in the summer for the Nighttime Zoo, which runs from June to September. This event includes live music, wildlife performers, and other family-friendly performances. During Nighttime Zoo, hours are extended to 9 pm and this event is included in the general admission. Some animals are visible, but not all (depending if they choose to be outside or not at night).
Another unique event is the Roar & Snore Safari at the Safari Park in North County. This overnight activity includes guided walks, campfire activities, dinner, and breakfast. Guests have a choice of tents to stay in, from basic options to ones equipped with sleeping cots. There are various events that cater to different age groups, including an adult-only choice.
Photo sources: Belmont Park, Mount Soledad