As the third largest state in the U.S., California has an impressive selection of sights to see. From expansive deserts landscapes to tiny coastal towns surrounded by towering redwoods, the hardest part is knowing where to start exploring. As someone who has spent most of my life living in various cities around the state, I am excited to share some of my favorite spots to visit. Here's a complete bucket list California with must-see sights that will help you create your own Golden State itinerary.
A Complete California Bucket List

Here's a list in no particular order of must-see places to visit in California, from well-known sights to lesser-known destinations.
Yosemite
This national park needs no introduction, with its dramatic cliffs and sweeping valley floor. The best way to explore Yosemite is by going on a hike or two, preferably featuring a few waterfalls. Travel tip: stay in the actual park for easy access to the trails, since driving into the park can take an hour or more with traffic.
Monterey Bay Aquarium
From adorable sea otters, to over 30,000 other sea creatures, this impressive aquarium is a great spot to spend half a day learning about the surrounding ocean life and the importance of the conservation. Highlights include: the giant kelp forest, playful sea otters, translucent jellyfish and a penguin splash zone.
Lake Tahoe
There is nothing better than breathing in that crisp mountain air, whether you visit during summer or winter or anywhere in between. Stay in the lively South Tahoe or choose the quieter North Tahoe as a home base. As a rare California destination that gets snow, it's a popular spot to spend a day on the slopes snowboarding or skiing.
Napa Valley and Sonoma County
These two wine towns are both worth visiting, each with their own character. Napa feels a bit more upscale and worldly, while Sonoma (a personal favorite) is more community-driven with a central town square and a small town feel. Whatever you do make sure to stop at a local favorite like El Molino Central, which has delicious homemade tacos and tamales.
Golden Gate Bridge
There are many ways to see San Francisco's most iconic landmark. Hiking along Lands End, you are treated to a breathtaking view of the bridge with the Pacific Ocean. Walking on Crissy Field, the bridge becomes a backdrop with the bay. You can also get up close and personal at Fort Point, which is located at the foot of the bridge.

Glass Beach
Located in the northern town of Fort Bragg, this beach is defined by colorful glass that was created when this spot was a dump and people would dispose their glass bottles here. This is one of the best examples of turning someone else's trash into a local treasure.
Palm Springs

This dessert town is an easy drive from Los Angeles, and is a great getaway from city life. Hop on one of the largest rotating trams in the world that gives you views of Palm Springs and the surrounding area. Bike around the historic neighborhoods, amid mid-century homes that used to belong to stars like Elvis Presley.
Big Sur
California has its fair share of scenic coastlines, but this road is hard to beat. With rugged cliffs dropping off into the ocean as you wind your way down the coastline, Big Sur never gets old. Make sure to stop at sights like the famed Bixby Bridge and Julia Pfeiffer Burns State Park.
Coronado Island
This historical beach town that features the famous Hotel Del Coronado is worth taking a day trip from San Diego across the Coronado Bridge or on the ferry. Rent a bike and explore the spacious streets and historical homes. Grab a bite along Orange Avenue at Clayton's Coffee Shop, a favorite local known for their hearty diner fare.
Solvang
This Danish town feels like falling into a Hans Christian Andersen's fairytale, complete with idyllic windmills and quaint bakeries selling butter cookies. Danish immigrants moved to Solvang to escape the freezing winters of the Midwest and re-created a piece of their homeland. Stop by the Solvang Restaurant, where you can get aebleskiver, a Danish donut from the take-out window.
Madonna Inn
A quirky hotel that's located in the college town of San Luis Obispo on California's Central Coast, boasts a different theme for each of its 110 rooms. The main building with its formal pink dinning room and waterfall urinal in the downstairs men's bathroom are not to be missed.
Avenue of the Giants
This scenic stretch of road features towering redwoods trees on either side and is part of the expansive Humboldt State Park. It is an essential addition to any California bucket list. It makes a great weekend trip from San Francisco or is an essential stop on a Northern California road trip. Stop at the small towns along the way for picnic supplies, and then jump in the Eel River for a refreshing afternoon dip.
Capitol Building
Sacramento is steeped in history and this elegant capitol building is a great place to start. Take a guided tour of the hallowed halls, and if you're lucky you can catch state legislators at work from the assembly hall on the second floor. Afterward, walk around the beautiful grounds that surround the capitol.
Point Dume
There are many stunning beaches located along Malibu's coast, but this one is a favorite among locals and visitors for its easy access and golden sand beaches. Bring some takeout from Malibu Seafood for a seaside picnic or stop by Vintage Grocers for a few snacks.
Hearst Castle
A stunning estate that was built by California architect Julia Morgan for William Randolph Hearst, Hearst Castle is a must visit when on the Central Coast. Known as a getaway during the 1920s and 30s for Hollywood elite, stars like Greta Garbo and Clark Gable were known to make frequent guest appearances.
Bodie
There are quite a few ghost towns around California, but this state park is one of the best preserved. The buildings were left just as they were when the residents deserted the town after the gold rush died down. Rumor has it that if you take something from the park you will be haunted by the resident spirits.
Sequoia National Park
Some of the largest trees in the world call this park their home and it's magical just to be in the presence of these giants. This park is located in the southern Sierra Nevada mountains and is adjacent to Kings Canyon National Park. Make sure to check out the tallest one of them all: General Sherman, who measures over 36 feet.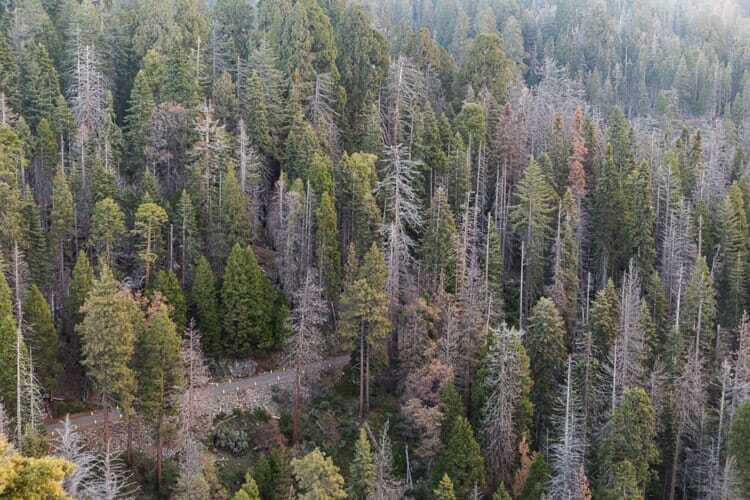 Winchester Mystery House

With doors that lead to nowhere and reported hauntings throughout the halls, this bizarre residence built by Sarah Winchester is worth stopping by in San Jose. For those who want to take it up a notch, go on a night tour or stop by on Halloween to get your heart really racing.
Sundial Bridge
Know as the largest sundial in the world, this bridge located in Redding is truly an architectural masterpiece. It boasts views of the Sacramento River and the walkway is made completely out of glass. Walk across the entire span and wander around the McConnell Arboretum and Botanical Gardens on the other side.
Pacific Coast Highway
Though this famed road is often referred to as California's Highway 1 starting in Northern California, the official PCH from Oxnard to Dana Point is a worthwhile abbreviated version to do if you're short on time. Notable stops include Malibu, Los Angeles, Long Beach, Laguna Beach, and Newport Beach.
Joshua Tree
One of the great desert landscapes of the West Coast, this state park is an ideal spot to explore one of California's most beautiful landscapes. Joshua Tree is named after the cartoon-ish trees that looked like they could be straight out of a Dr. Seuss picture book.
Mystery Spot
You may have seen the well-known bumper stickers for this beloved Santa Cruz attraction on cars, especially in Northern California. Book a tour in advance and learn about the mysterious gravitational pull that seems to take over when you enter the area.
Disneyland
This classic amusement park beats all the other amusement parks in this state by a mile. The attention to detail is incredible in Disneyland, and it feels like you are truly entering a different world no matter what age you are. Word to the wise: holiday times and summertime are not for the crowd adverse.
Catalina Island
Located around 22 miles southeast of Los Angeles, this scenic island getaway provides a little something for everyone whether you want to have a spa day or fill your time with outdoor adventures. Catch the Catalina Express from Long Beach for a quick one-hour ride to the island.
Griffith Observatory and Park
For one of the best views of Los Angeles, take a quick hike up to the Griffith Observatory and witness how truly expansive this city is. Wander around the hiking trails to different observation points and make sure to get a classic photo of the Hollywood Sign in the background.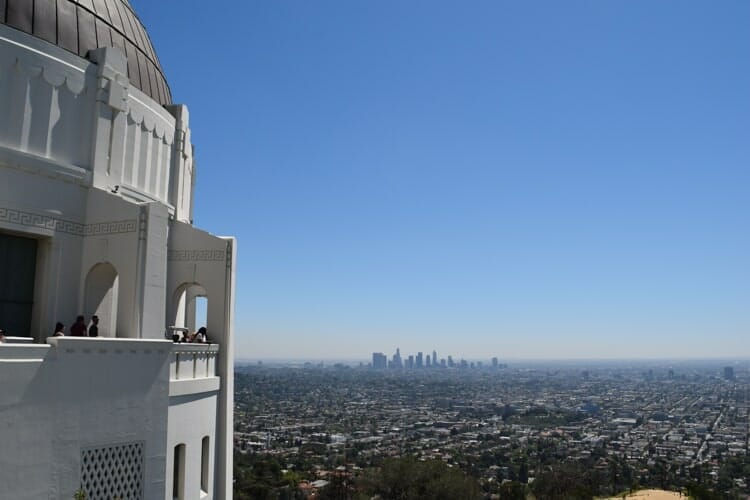 Pinnacles National Park
A unique national park located in Central California that offers a combination of natural wanders including caves for exploring and night skies for optimal stargazing. One of the popular hikes is the Bear Gulch Trail, where you can hike through the caves and it feels like you're transported to another world.
Lassen National Park
Located in Northeastern corner of the state, Lassen is worth visiting for its volcanic activity, including the popular hydrothermal sites like Bumpass Hell, and Devastated Area, with charred lava rocks left over from the last eruption. There are also plenty of hiking trails that connect to the Pacific Crest Trail.
Balboa Island
There is nothing better than taking the ferry over to this island off of Newport Beach and wandering around the luxurious waterfront homes and charming storefronts. Don't forget to get a frozen banana from Sugar 'n Spice and some salt water taffy from Balboa Candy.
San Diego Zoo
Home to over 3,700 animals, this zoo located in Balboa Park, focuses on conservation and was one of the first to create open-air exhibits to recreate an animal's natural habitat. It's easy to spend a day here wandering around the various areas and learning about the beasts within.
Sutter Creek
California is a relatively young state, but part of its rich history includes the Gold Rush and the small towns along Highway 49, including Sutter Creek. Walking down Main Street you can easily imagine what life was like back in the day. Make sure to stop by the Amador County Museum in neighboring Jackson to learn about local life.

Planing Your California Bucket List
An efficient way to check items off of your list whether you have five days or two weeks is by taking a road trip. The iconic Pacific Coast Highway, is a great place to begin. Start in San Francisco and make your way through the stunning coastline of Big Sur and eventually to Los Angeles. Take a Northern California road trip, by making your way along the winding roads of coastal Mendocino and through the Avenue of the Giants, where majestic redwood trees have stood for centuries.
Best time to visit California

Contrary to popular belief it's not always sunny in the Golden State. The best time to go is in September or October, when the summer crowds have gone home, and the weather is still warm. During the spring/early summer there's a good chance the coastline will be foggy, especially in Southern California, which the locals lovingly refer to as June Gloom. Winter and spring can also be an option, if the weather is sunny, but be forewarned that if it's rainy there can be road closures due to dangers like mudslides.
There you have it, top places to visit around the Golden State from natural wonders to cultural sights. The longer I live in California, the more items I keep adding to my bucket list, there's so much to see! Let me know what your must see places in California are in the comments below!
Updated: 8/7/20

Photo sources: Winchester Mystery House, Mystery Spot,