Studying abroad in Krakow was one of the most transformative experiences of my early twenties. It made me fall in love with living abroad, Eastern Europe and most importantly Poland itself. I had strong personal ties to Poland, since my paternal grandparents were from villages right outside of Krakow and immigrated to the US shortly after WWII. I didn't know a lot about Poland or Polish culture in general, so I decided to explore this part of my heritage.
Why study abroad in Krakow?
Krakow is an ideal destination if you're interested in being in a mid-sized city that has beautiful historical architecture, and lively nightlife. It's an excellent choice if you want to study in Europe, but want to go somewhere a bit more off the beaten path than western countries like France, Spain or Italy. Studying abroad with a program like API gave me a great amount of support through having a residential advisor onsite and did an excellent job of providing plenty of cultural activities in the form of international and domestic weekend trips and local theater, film and soccer games.
Here are the main reasons why I wouldn't hesitate to recommend Krakow as a place to study abroad in.
The Easy Layout Of Krakow

I lived in an apartment next to Kazimierz (the historic Jewish quarter), that was around ten minutes on foot from the Main Square. I was fortunate because API found affordable and safe housing, and I did not have to worry about finding accommodations before I left. Multiple grocery stores, malls, restaurants, cafes and my school were all within walking distance and it was convenient not having to worry about relying on public transportation to get everywhere. The best part was the main train station was a short walk, where I could easily take a train to other cities in Poland and nearby international destinations.
Rynek Główny
The beauty of the Main Square made me feel like I was living in a fairytale everyday and I'm not even talking about the actual castle located a few blocks away. The trumpeter filling the air with the age-old tradition of marking the hour with a short melody high in the rafters of St. Mary's Basilica; the sparkling lights and delicious aromas from the lavish (albeit touristy) restaurants that hugged the perimeter of the square, and the Cloth Hall glowing at night in the center of it all made me pinch myself daily. Going to class, I would take a shortcut through the square and I was always enchanted by the view, especially when everything was shrouded in early morning mist.
The Head
This statue was our central meeting place for my study abroad group and so it rightfully gets its own individual recognition. It is a modern art piece that represents the universal notion that "love is blind" and was the subject of controversy because some individuals thought it didn't fit within the historical ambiance of the square. Nonetheless, it was a distinct and central landmark and small enough so that you wouldn't be circling the area when trying to meet up with someone. Whenever I go back to Krakow and I need to arrange a meet-up spot, I still just say "wanna meet at the Head?" It works like a charm every time.

Milk Bars

These inexpensive eateries were my lifeline as a student, as well as the odd kebab and zapiekanka (open-faced sandwich). They are set-up cafeteria style, and you order your food from an overwhelming large menu of classic Polish dishes. Milk Bars are relics from Poland's communist past and many dishes have dairy ingredients (hence the name). On my way back from class, I would often stop in for a quick meal and join the other students and workers as they consumed trays of steaming hot cabbage rolls, dumplings and beet soup.
Cafe Culture

In Krakow, I spent a lot of time in cafes, sipping hot chocolate as the weather began to cool down. My favorite was Cafe Botanica on Bracka Street for a hearty ham and cheese panini or a cup of hot chocolate. Cafes are embraced in Krakow and it's perfectly acceptable to just sit for hours with friends over drinks. It was one of the cultural differences that I had trouble with adapting at first, but now it's one of the things I miss the most.
It's said that there are more than one hundred bars in the Old Town alone. Often cafes transition into bars after nightfall, with the same leisurely ambiance but becoming a bit more lively. This means there is a lot of vodka. Also, beer too. Poles love their piwo.
Dragon's Cave
Something I share in common with Krakow school children is that we both love the dragon's cave. The dragon is Krakow's fiery mascot who lives in a cave on the grounds of the Wawel Castle. According to legend, there once was a terrible, fire-breathing dragon who inhabited this cave. This monstrous beast would reek havoc on the townspeople and their livestock, seeing them only as dinner. Prince Krakus (who the city is named after) wisely decided to throw a sheep's hide with sulfur into the cave. Long story short, the greedy dragon exploded and the town was saved. Consequently, the dragon is replicated in every souvenir shop in Krakow, in case you forget.
Nearby European Cities
Vienna and Budapest were weekend destinations that I reached easily on overnight trains. These cities remain two of my favorite European cities to date. Vienna has an elegance from its past that is still apparent everywhere you go in the city. It also is the home of Freud, where you can actually go visit his home, which is exciting for a psychology enthusiast like me. Budapest has its views from the hills of Buda and the historical Turkish baths. This city has a unique character that really lured me in and made me gush about it to anyone who was planning to travel to Hungary.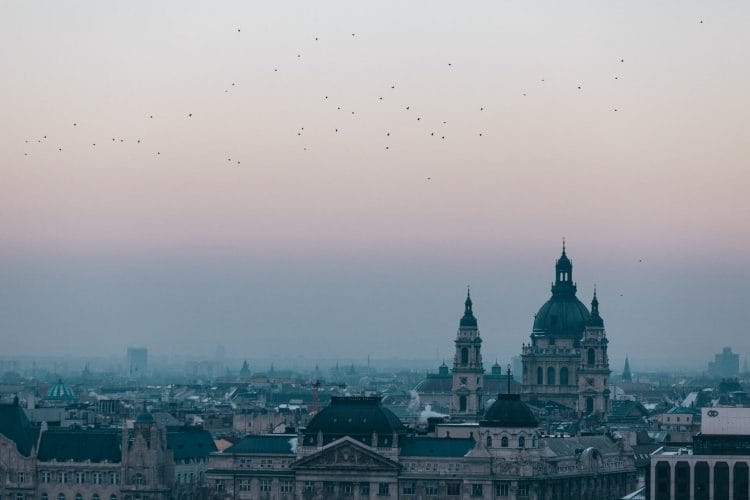 Zakopane
This popular resort town at the base of the Tatras is a popular spot for skiing in the winter and hiking/mountaineering during the other months. Since we were there in October, the fall foliage was on fire and there was already a bit of snow at the top of a mountain that we hiked to. The Tatra Mountain range is stunning and serves as a natural border between Poland and Slovakia. We also got to experience traditional Polish cuisine from this region like the smoked salted sheep's cheese oscypek at the local market.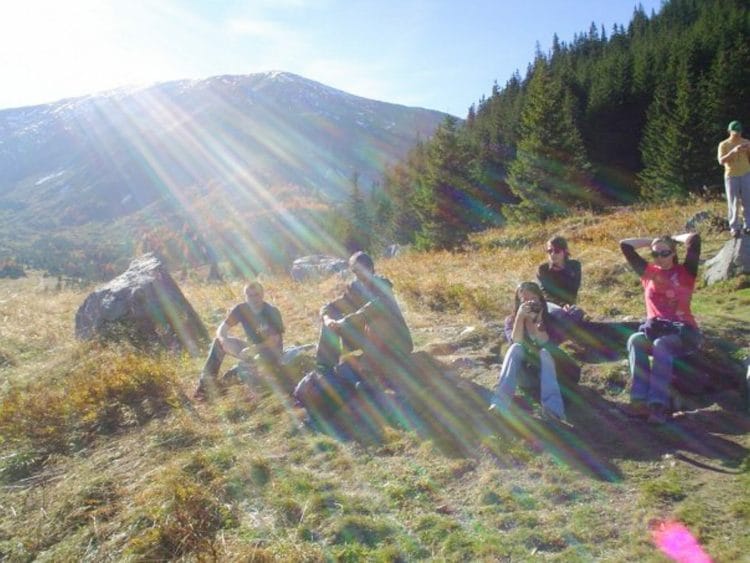 Obwarzanek
This bagel-like snack fueled my early morning courses, as I rushed through the Main Square and picked up one for a zloty at one of the many street carts. My favorite was the one with baked cheese on top, but I was not against the poppy seed or the plain ones sprinkled with salt. Traditionally, obwarzaneks were created in Krakow, and have special status as a recognized regional food.
Jagiellonian University
There were many things that made my stay in Krakow memorable, but going to this historical university was definitely at the top. I still clearly remember my courses, that made me think and changed my perspective on the world around me. The one that affected me most was The Holocaust: Research and Memory, where we took a field trip to the former site of a concentration camp and was taught by a professor who had family who had been directly affected.
The Exchange Rate
Poland is a member of the EU, but still uses the złoty for currency. The exchange rate was about 1 USD to 3 złoty when I studied there. Living on a student budget, this was ideal for me because my cost of living went WAY down, instead of the opposite if I had studied in a city that used the Euro.
–
I stayed for an extra two weeks in Poland. I love it that much. When I finally came back to the US, my perspective on my home country changed. Everything that had once seemed so familiar to me seemed strangely foreign. I suffered major reverse culture shock. As time went on, I turned that nostalgia for Krakow into action by becoming a study abroad ambassador in my school and encouraged other students to study overseas by using my own personal experience.
I've been back to Krakow numerous times after studying abroad, sharing it firstly with a close childhood friend, and then a very snowy version of it with my husband. It's funny how a place that was once unknown to me, tucked into a different country, can become a second home in just a few months. For me, that corner of the world is my beloved Krakow.
If you'd like to see, here is the blog that I kept in Poland.
Also, a proud moment when I was featured in the Boston Globe, in a series of Boston-based students that were studying abroad.
Are you team study abroad Krakow?
Photo source: Budapest, Dragon's Cave
Updated September 27, 2018
Save
Save
Save
Save